Modern Christmas Cards for the Modern Family
Your choice between 3 exclusive Mod Bettie sets - Retro Christmas, Vanity Fair Glamour, Mod B Studio
One hour session (Plenty of time to arrive, get dressed, dig through our props and wardrobe and wrangle the kiddos!)
3 Retouched Digital Images with Print Release
50 5x7 Holiday Cards with envelopes
Access to our Exclusive Props and Wardrobe Closet
Expert Pose Coaching & Photography by Owner/Photographer Elise Kutt
Additional digital images available for $50 each
*Hair and makeup for mom available for an additional $125- Start your session off with ease and let dad bring the littles up after.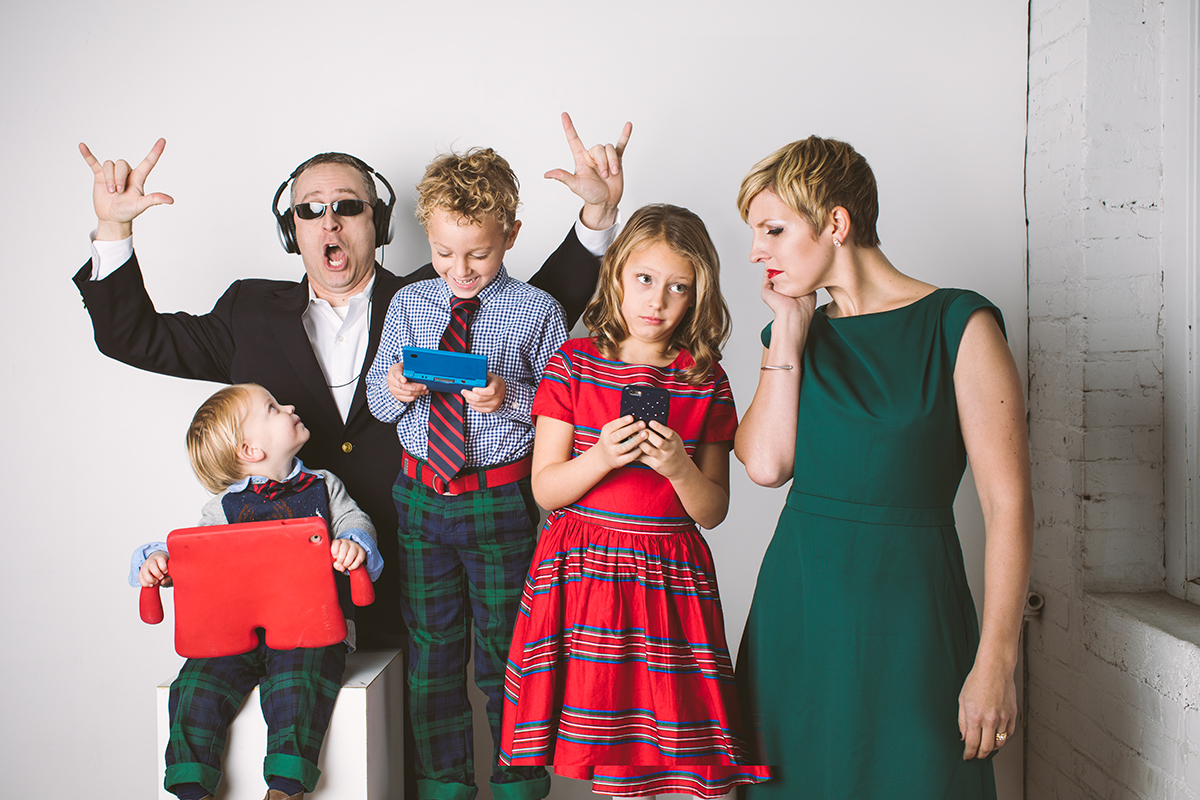 Merry Christmas,
ya filthy animal!
$399 Holiday Card Family Photo Shoot
It's that time of the year. Send a completely unique, one of a kind holiday card that will hang on the fridge long after the thaw!
1 Day Only Available at this discounted rate and room for only 8 families.
Saturday, Nov 16th
$399 Family Session: ($650 Value)
Your choice between 3 exclusive Mod Bettie sets (Fireplace set, Retro living room TV set, or White brick, white couch Vanity Fair styled set.

45 Minute Session (Plenty of time to arrive, get dressed, dig through our props and wardrobe and wrangle the kiddos!)

3 Retouched Digital Images with Print Release

50 5x7 Holiday Cards with envelopes

Access to our Exclusive Props and Wardrobe Closet

Expert Pose Coaching & Photography by Owner/Photographer Elise Kutt

Additional digital images available for $50 each
*Hair and makeup for mom and or daughters available for an additional $75-$125- Start your session off with ease and let dad bring the littles up after.

Arrive to our downtown studio camera ready to work with our stylist in selecting your wardrobe, props and accessories! (Unless you add hair and makeup then you can arrive ready for a makeover!) After a quick wardrobe change you'll get a crash course in posing before finally making your debut in front of the camera.
The week after your session you'll receive your online gallery where you'll select your 3 images for retouching and choose the holiday card you'd like printed. Cards will be ready for pick up no later than Dec 1st leaving you plenty of time to address them and send!

A $150 deposit is required to book your session. The $249 balance is due the week of your scheduled shoot along with any additional Hair and Makeup.
*** Please note, there will be multiple families in and out throughout the day. If you would prefer our private all inclusive sessions starting at $850 please reach out for our full rates and info to book.

Contact Elise with questions at 517-449-1734 or loveyourself@modbettie.com
Hair and Makeup
——> I seriously recommend this upgrade!!!
Nothing will boost your confidence like an hour in the hair and makeup chair with one of our professional stylists! Sit back and relax while she lips and lashes you into stardom. Plus it's such a great way to work out the nerves before stepping in front of the camera!
30 Minute Wardrobe Styling Session
Need access to our wardrobe closet and some help choosing outfits? Arrive 30 minutes before your session time to meet one of our stylists and try on outfits before choosing your favorites!

Curious about this HOT deal?
Shoot an email to loveyourself@modbettie.com or complete the form below.